American Graffiti
Dear Friends:

As many of you have noticed, The Internet Movie Plan Database (impdb.org) has recently had a hard time keeping up with the growing demands of our users. In 2009 when a couple of us got together to begin putting the website together, space was never an issue. In fact, it has steadily grown with virtually no problems throughout the years.

In about the middle of 2016 we began to run into server space issues. We have since made upgrades (moving to a VPS, buying more space, etc), but the site continues to outgrow the upgrades. The meager ad revenue generated by the site isn't sufficient to cover the annual cost of running the server. We who manage the site have never made money from it, it has only ever earned enough money to cover actual server costs.

In an effort to continue serving the needs of aviation enthusiasts around the world, we are asking for donations to keep this site up and running consistently like it did when it was a smaller, newer site. If you've enjoyed this website and would like to see it continue being the site you go to for your aviation screenshot needs, please consider donating.


Oh yeah, new users and edits are now active (hopefully for good) while we're testing new and improved spam/bot protections :)
Thank you,
IMPDb Staff
From The Internet Movie Plane Database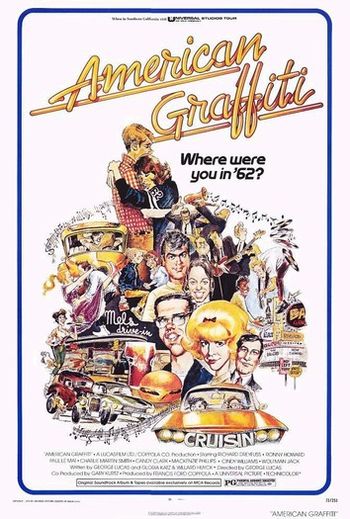 Movie (1973)
Starring:
Richard Dreyfuss (Curt Henderson)
Ron Howard (Steve Bolander)
Paul Le Mat (John Milner)
Charles Martin Smith (Terry "Toad" Fields)
Bo Hopkins (Joe)
Harrison Ford (Bob Falfa)

A couple of high school grads spend one final night cruising the strip with their buddies before they go off to college.
Also from this series:

Registration N5903, c/n 45071/742 built in 1956. Crashed on 9 October 1986 near Dakar, Senegal.
At the end of the film, Curt leaves town to go off to college. As he looks out the window he spots the Ford Thunderbird driven by the beautiful blonde he was obsessed with finding the night before. Magic Carpet Airlines is fictional, plane actually belonged to Magic Carpet Air Travel Club at the time.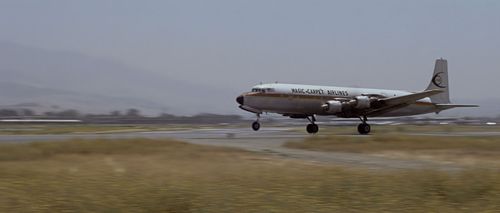 Back To:

See also