Category:Sikorsky SH-3 Sea King
From The Internet Movie Plane Database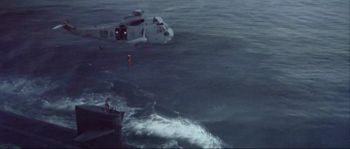 The Sikorsky SH-3 Sea King is twin-engined, multi-role helicopter, initially built as an anti-submarine warfare (ASW) model for use with the U.S. Navy. It has been developed into numerous variations including search and rescue and VIP transport, and adopted by many militaries around the world. It has been licensed produced in Italy and Japan, and most notably as the Westland Sea King in the UK. It has also been developed into a civilian version, the S-61L/N.
This page lists all films that feature a variation of the Sikorsky SH-3 Sea King. For the civilian variant, see Sikorsky S-61.
See also
Pages in category "Sikorsky SH-3 Sea King"
The following 27 pages are in this category, out of 27 total.
A

B

C

E

F

G

G cont.

H

J

K

M

N

R

S

T

W