Category:Sukhoi Su-9
From The Internet Movie Plane Database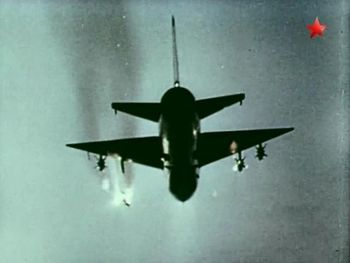 The Sukhoi Su-9 (NATO reporting name: Fishpot) was a single-engine, all-weather, missile-armed interceptor aircraft developed by the Soviet Union. 1150 aircraft built and operated by Soviet Air Force.

This page lists all films that feature the Sukhoi Su-9.
See also
Pages in category "Sukhoi Su-9"
The following 2 pages are in this category, out of 2 total.
S
V