Gojira (1954)
Dear Friends:

As many of you have noticed, The Internet Movie Plan Database (impdb.org) has recently had a hard time keeping up with the growing demands of our users. In 2009 when a couple of us got together to begin putting the website together, space was never an issue. In fact, it has steadily grown with virtually no problems throughout the years.

In about the middle of 2016 we began to run into server space issues. We have since made upgrades (moving to a VPS, buying more space, etc), but the site continues to outgrow the upgrades. The meager ad revenue generated by the site isn't sufficient to cover the annual cost of running the server. We who manage the site have never made money from it, it has only ever earned enough money to cover actual server costs.

In an effort to continue serving the needs of aviation enthusiasts around the world, we are asking for donations to keep this site up and running consistently like it did when it was a smaller, newer site. If you've enjoyed this website and would like to see it continue being the site you go to for your aviation screenshot needs, please consider donating.


Oh yeah, new users and edits are now active (hopefully for good) while we're testing new and improved spam/bot protections :)
Thank you,
IMPDb Staff
From The Internet Movie Plane Database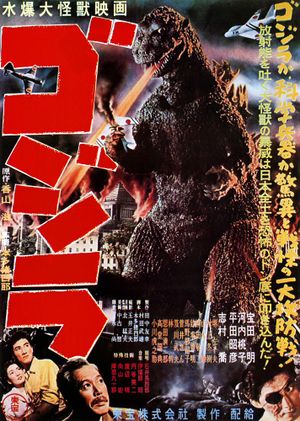 Movie (1954)
English title: Godzilla
Starring:
Akira Takarada (Hideto Ogata)
Momoko Kôchi (Emiko Yamane)
Akihiko Hirata (Dr. Daisuke Serizawa)
Takashi Shimura (Dr. Kyohei Yamane)
Fuyuki Murakami (Prof. Tanabe)
Sachio Sakai (Hagiwara)

Atomic testing in the Pacific unleashes a gigantic mutated radioactive dinosaur named Godzilla upon the world. The beast heads to the city of Tokyo, where he rampages and causes the loss of countless lives. Reclusive scientist Daisuke Serizawa wrestles with whether or not to unleash his invention, an "oxygen-destroyer," against Godzilla, fearful it will become the next weapon every country wants in a new arms race.

Also from this series:
Gojira/Godzilla films

Flies the expedition to Odo Island and gets capsized in a typhoon. A scale model is used for the overturning sequence.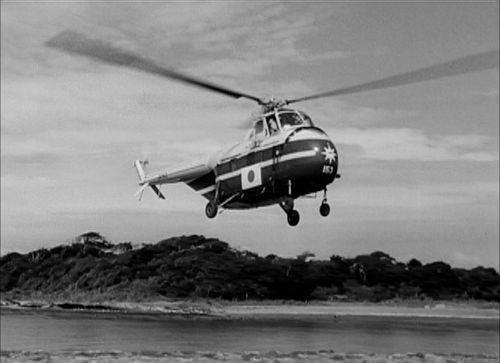 Seen in a montage of landing aircraft, mostly stock footage. NATO livery Military Air Transport Service.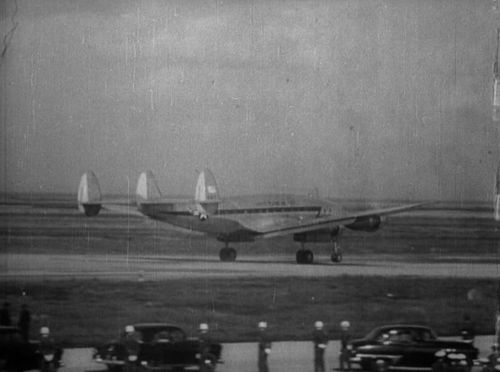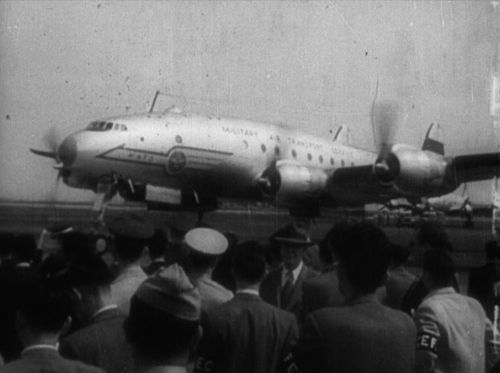 Also seen in the montage of landing aircraft. JAL-Japan Air Lines.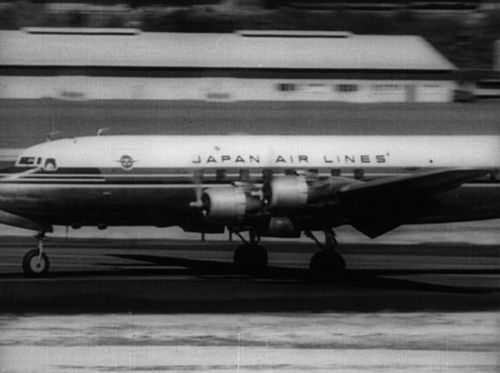 Also seen in the montage of landing aircraft.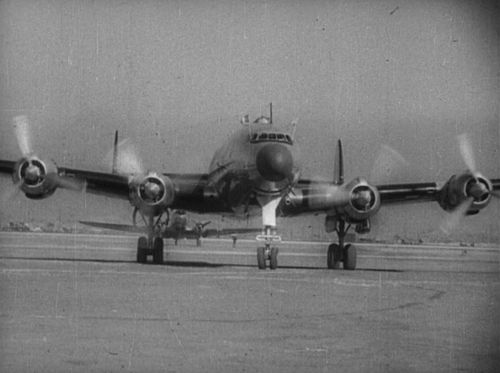 Also seen in the montage of landing aircraft.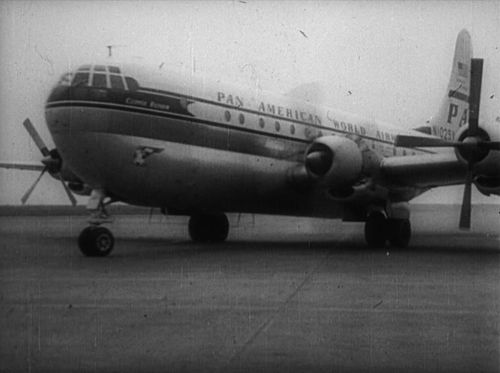 Following Godzilla's attack on Tokyo, these fighter jets are sent to attack him as he departs via Tokyo Bay. They are represented solely by scale models.

Back To:

See also