Gold
From The Internet Movie Plane Database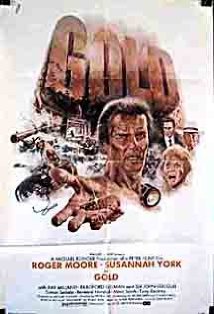 Movie (1974)


Starring:
Roger Moore (Rod Slater)
Susannah York (Terry Steyner)
Ray Milland (Hurry Hirschfeld)<
Bradford Dillman (Manfred Steyner)
John Gielgud (Farrell)


Rod Slater is the newly appointed general manager of the Sonderditch gold mine, but he stumbles across an ingenious plot to flood the mine.
A McDonnell Douglas DC-10-30 of former french airline UTA-Union des Transports Aériens who operated lines from Europe to Africa. Merged to Air France in 1990.
Piloted by Suzanna York (T.Steyner), a Piper PA-28 Cherokee with South-African registration number.
With Boeing 707-344 of South-African Airways in the background.

Back To:

See also