Jericho (2006 TV Series)
From The Internet Movie Plane Database
This page is under construction!
This page may not be completed and may only display partially correct information. Please use the discussion page before making any changes.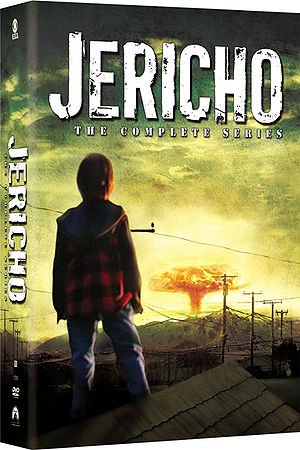 TV series (2006-2008)
Starring:
Skeet Ulrich (Jake Green)
Lennie James (Robert Hawkins)
Ashley Scott (Emily Sullivan)
Kenneth Mitchell (Eric Green)
Brad Beyer (Stanley Richmond)


User:tleeg is working on this film. Please DO NOT spend your time on this page.
Back To:

See also