Mais où est donc passée la 7ème compagnie ?
Welcome to IMPDb!

Dedicated to identifying aircraft throughout Movies, Television, and Video Games!






Hello!
This site is currently in read-only mode as we are performing a bit of server maintenance. Please note you may see intermittent issues while we work, and we appreciate your patience and understanding.
Tobin, Rush
From The Internet Movie Plane Database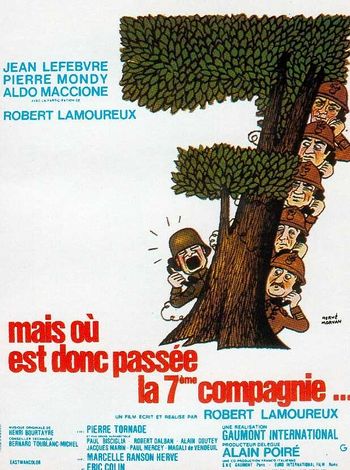 Movie (1973)
English title : Now Where Did the Seventh Company Get to?
Italian title : Dov'è finita la 7a compagnia ?
German title : Wo bitte ist die 7. Kompanie geblieben ?
Polish title : Gdzie się podziała siódma kompania ?


Starring:
Jean Lefebvre (Pithiviers)
Pierre Mondy (Staff Sergent Paul Chaudard)
Aldo Maccione (Tassin)
Robert Lamoureux (Colonel Blanchet)

(Synopsis needed)
Also from this series:


On a retrouvé la 7éme compagnie !
La 7ème compagnie au clair de lune

Several T-6s are used mainly to act as Luftwaffe aircraft.
First during the starting credits.
Next as an assault / straffing aircraft (maybe with a paint scheme used for another movie to act as a Focke-Wulfe Fw 190 ?).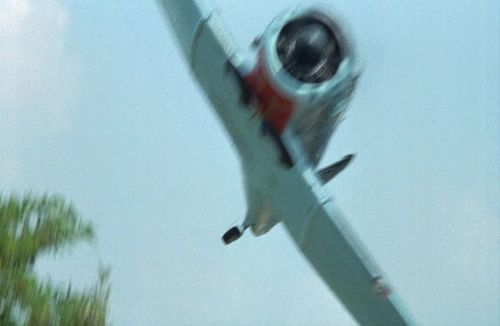 Then comes a dogfight with the type acting as well a Luftwaffe fighter ...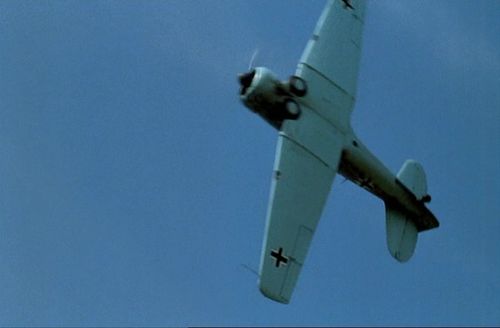 ... as like a French one (Curtiss P-36 Hawk alias Curtiss H-75 Hawk in French Air Force ... or Bloch MB 152 ?).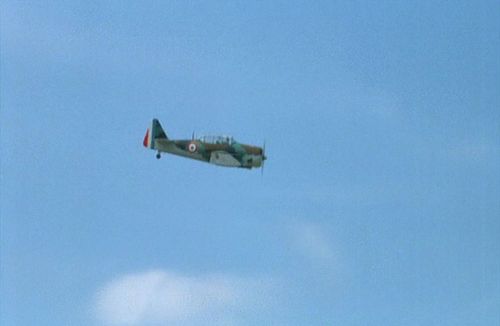 Please note behind the greenhouse that the radio mast on the above picture is now a black box ... and camouflage colors are inverted !
All the filming featuring aircraft is shot at Cerny Aérodrome de La Ferté-Alais (LFFQ) (France) which eased the crash scenes by its plateau (tableland) location.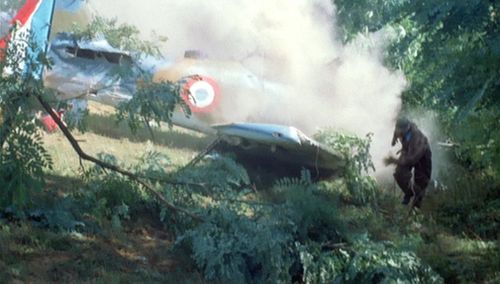 Its winner is this SIPA S.121 (F-WLKH and F-BLKH once on the civil registry (c/n 57)) and here acting as a Messerschmitt Bf 109. It had crashed on 15th October 1978 following a flat spin killing its two pilots and exploding. It was the very last aircraft of the line and only some parts could be found and split for exhibition between several museum in Europe.
Same aircraft in other movies at IMPDb: Frequently Seen Aircraft.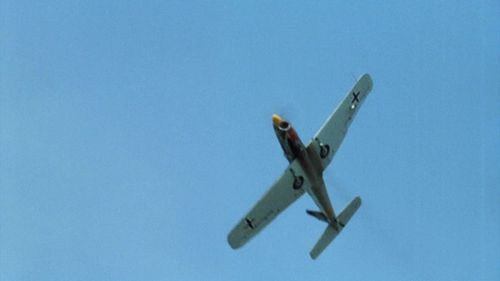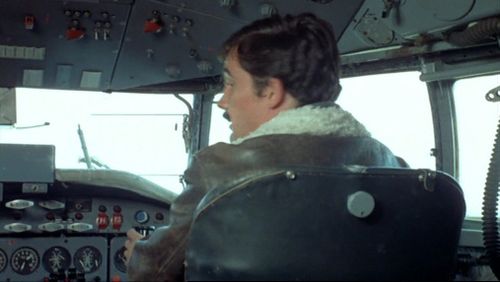 Back To:

See also