Mingo y Aníbal, dos pelotazos en contra
Dear Friends:

As many of you have noticed, The Internet Movie Plan Database (impdb.org) has recently had a hard time keeping up with the growing demands of our users. In 2009 when a couple of us got together to begin putting the website together, space was never an issue. In fact, it has steadily grown with virtually no problems throughout the years.

In about the middle of 2016 we began to run into server space issues. We have since made upgrades (moving to a VPS, buying more space, etc), but the site continues to outgrow the upgrades. The meager ad revenue generated by the site isn't sufficient to cover the annual cost of running the server. We who manage the site have never made money from it, it has only ever earned enough money to cover actual server costs.

In an effort to continue serving the needs of aviation enthusiasts around the world, we are asking for donations to keep this site up and running consistently like it did when it was a smaller, newer site. If you've enjoyed this website and would like to see it continue being the site you go to for your aviation screenshot needs, please consider donating.


Oh yeah, new users and edits are now active (hopefully for good) while we're testing new and improved spam/bot protections :)
Thank you,
IMPDb Staff
From The Internet Movie Plane Database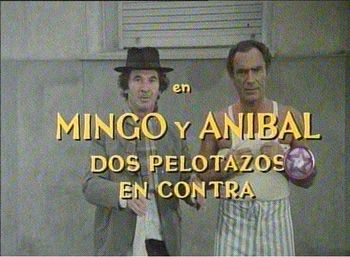 Movie (1984)

Starring:
Juan Carlos Altavista (Mingo)
Juan Carlos Calabró (Aníbal)
Beatriz Taibo (Tía Gertrudis)
Susana Traverso (María Miranda)
Pablo Palitos
Julio López

Released on July 19, 1984, Mingo (Altavista) and Aníbal (Calabro) work in an exclusive hotel in Buenos Aires and are involved in the theft of diamonds. First film of the trilogy starring two comic characters from the television. But hope comes from Brazil, champion tennis player Morena Miranda (Susana Traverso) with a Brazilian passenger and a "cast" that begins to harass on the plane back to Buenos Aires. That Hannibal reaching the entire country and to be her crush, bend over backwards to get it, conquer it and away from her stalker, posing as Polvorone. Some images where Miranda is shown lifting the trophy mounts of some Davis Cup matches for the 80'.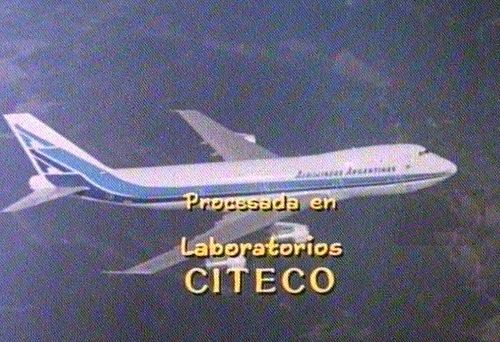 Back To:

See also