Top Gun
From The Internet Movie Plane Database
Movie (1986)

Starring:
Tom Cruise (Maverick)
Kelly McGillis (Charlie)
Val Kilmer (Iceman)
Anthony Edwards (Goose)
Tom Skerritt (Viper)

When his wingman loses his nerve, Maverick gets the chance to attend the Navy's Fighter Weapons School, Top Gun. Here he meets his ultimate competition, his hero and true love but pays a tough sacrifice for it.
Portrayed as fictional "MiG-28" fighters, these aircraft are painted in fictional gloss black paint schemes with Soviet-esque roundels on the tails. They are claimed to carry Exocet anti-ship missiles, but are only shown with AIM-9 Sidewinders.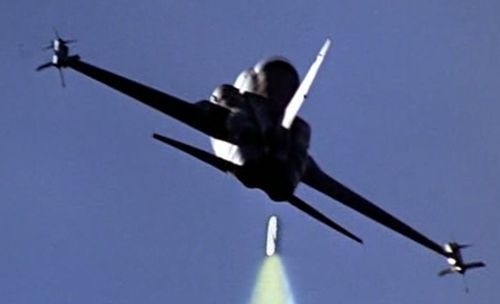 The main feature in this film is the Tomcat, the U.S. Navy's Air Superiority Fighter.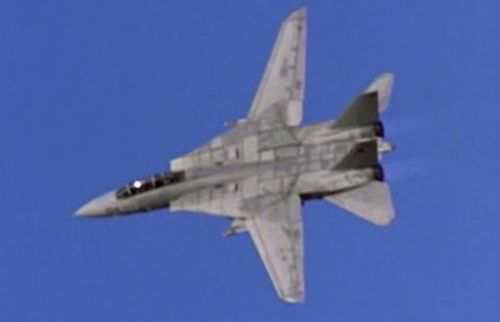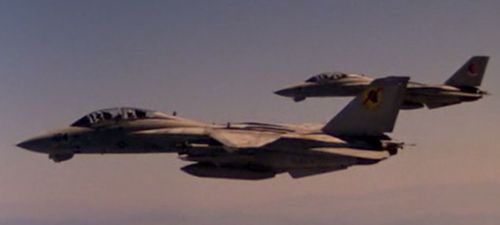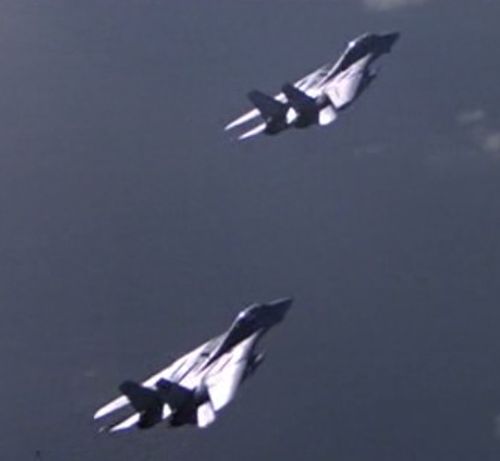 Used as the 'enemy' aircraft at Top Gun.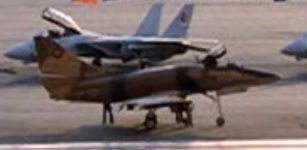 Briefly seen in the passenger transport role.
Two versions of the H-3 are seen, first is the HH-3F Pelican, second is the SH-3 Sea King.
Seen lined up on CV-65 at the end.

Back To:

See also