Anything Can Happen
Jump to navigation
Jump to search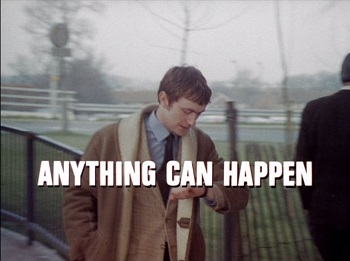 Documentary (1973)
(Synopsis needed)
On the right. Registration G-ATHI, c/n 28-2545 built in 1965.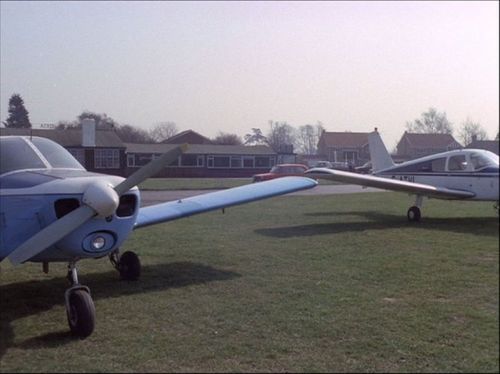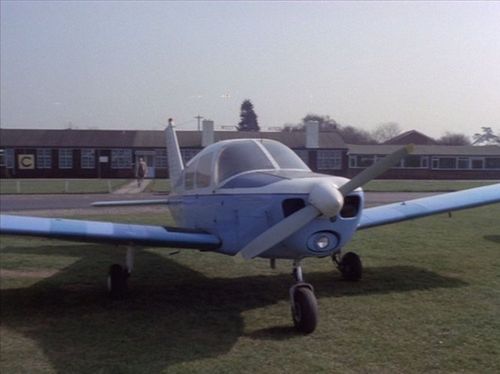 Registration G-ARMC, c/n C1/0151 built in 1950.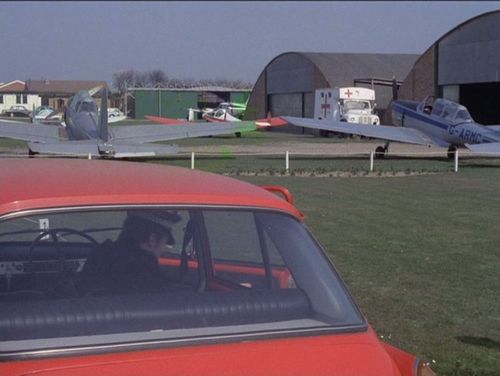 Registration G-AXIS, c/n 31-466 built in 1969.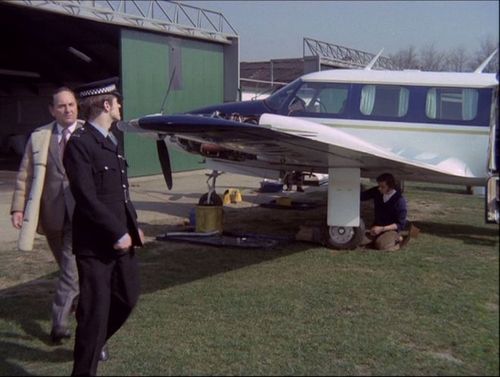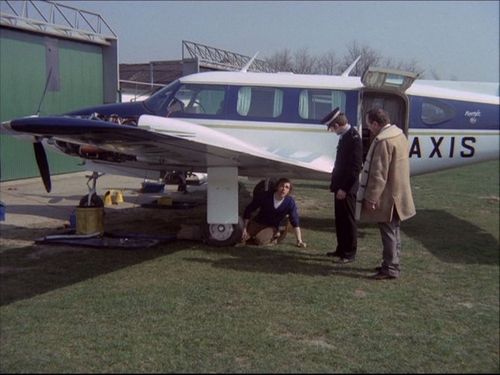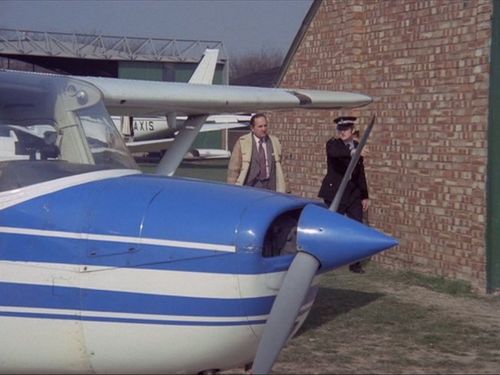 Look up to G-ARMC picture. In the background, this plane is seen and then the twin tail is visible.
Another De Havilland Canada DHC-1 Chipmunk closest to the camera.
The plane with an orange yellow arrow is a Robin DR221 Dauphin.
Tri-Pacer at right.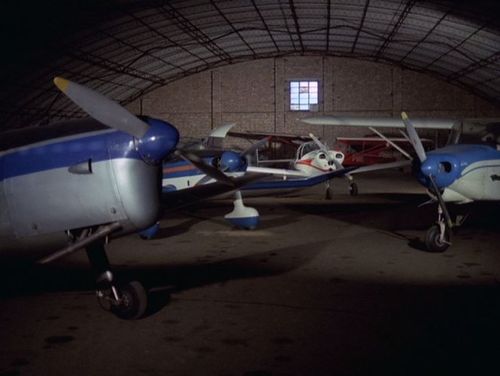 DHC-1 Chipmunk's registration is blocked by its wing. This time, the closest aircrat is the Piper PA-22 Tri-Pacer.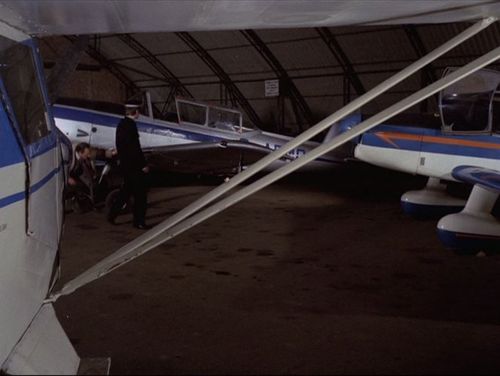 Registration G-ATRY, c/n A-140 built in 1966.
The backgound red plane could be an Auster.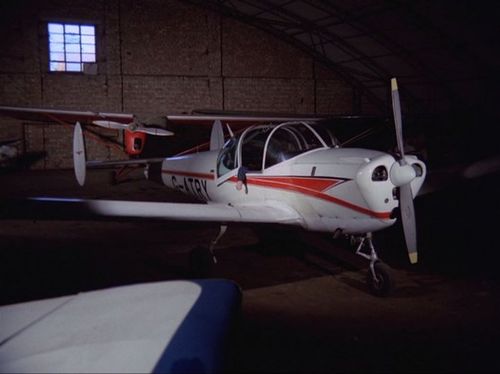 Now with the Tri-Pacer in background.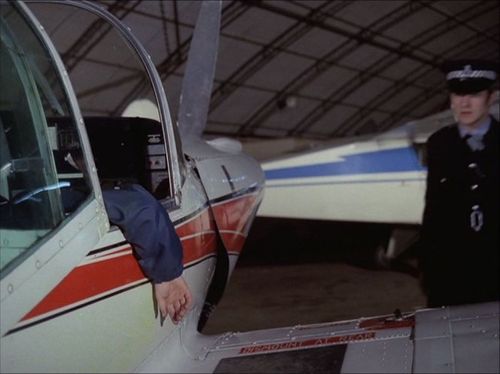 Back To:

See also