Apsara
Jump to navigation
Jump to search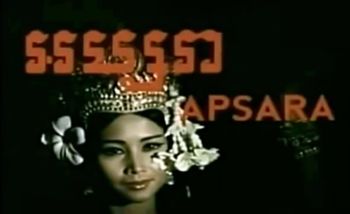 Movie (1966)
Khmer title : អប្សរា

Starring:
Nhiek Tioulong (General Rithi)
Saksi Sbong (Rattana)
Norodom Buppha Devi (Kantha, a dancer)
Sisowath Chivan Monirak (pilot Lieutenant Phaly)

(Synopsis needed)
022 Mikoyan-Gurevich MiG-17F of the Royal Cambodian Air Force (Khmer: កងទ័ពជើងអាកាស, Kangtorp Cheung Akas) like any other aircraft.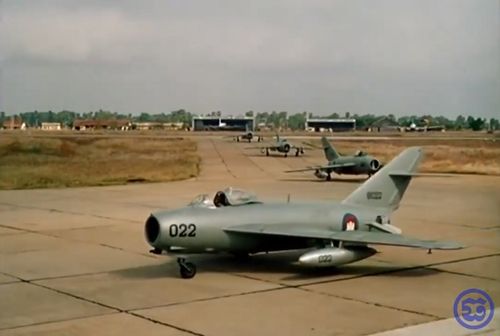 941 (7941 on the tail)
The third one is 141 (7141) ...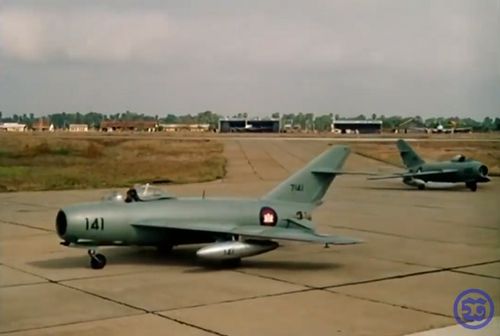 ... and the fourth is 205 (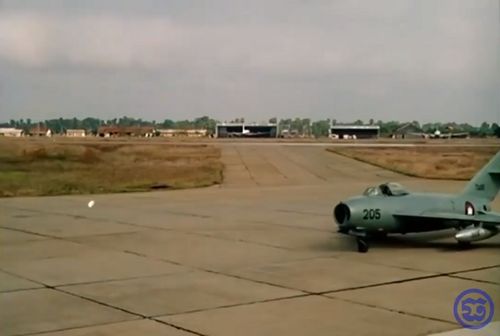 Once on the tarmac, during the flight leader's report there is a fifth Mig-17 #940.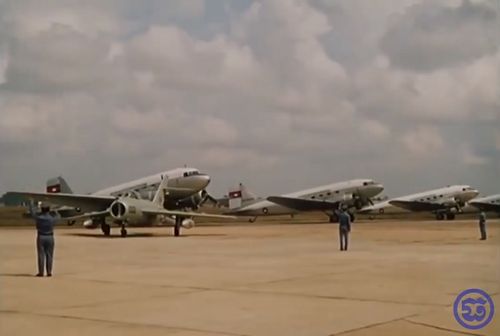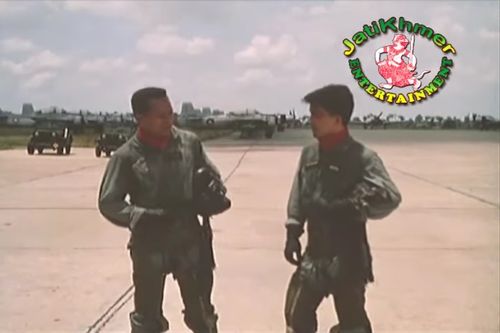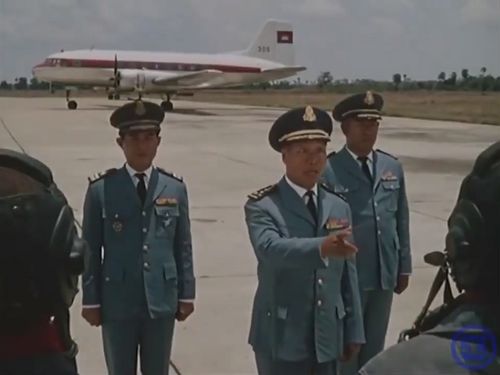 Note in the far background the Douglas C-47 behind the Douglas AD-4 Skyraider.
Seen again later.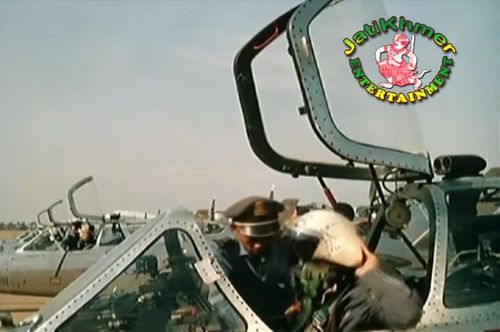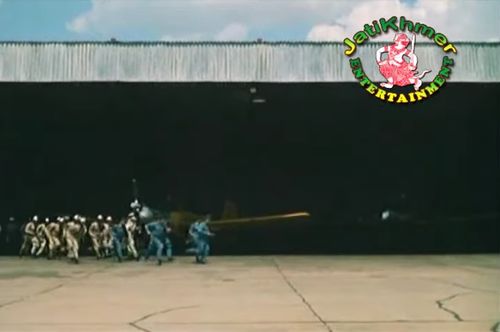 Back To:

See also