Category:Beechcraft Debonair
Jump to navigation
Jump to search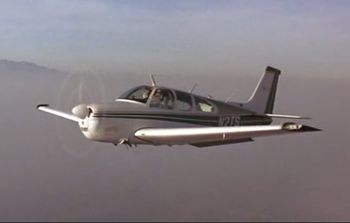 The Beechcraft Debonair was a variant with conventional fin and tailplane of the famous Model 33 and 35 Beechcraft Bonanza, and was produced from 1959 to 1967. In 1968, it will be replaced by the Model 36 in Bonanza range.

This page lists all films that feature a variation of the Beechcraft Debonair.
See also
Pages in category "Beechcraft Debonair"
The following 7 pages are in this category, out of 7 total.