Category:Bloch MB.150
Jump to navigation
Jump to search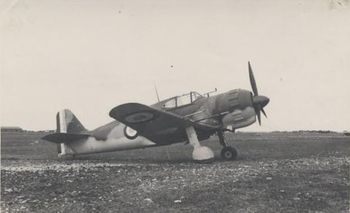 The Bloch MB.150 was a French low-wing, all-metal monoplane fighter aircraft with retractable landing gear and enclosed cockpit developed by Société des Avions Marcel Bloch as a contender in the 1934 French air ministry competition for a new fighter design. About 630 aircraft were built in improved variants MB.151,MB.152 and MB.155. During World War II, the Bloch MB.152 had destroyed at least 188 enemy aircraft, and lost about 86 of their own. They proved tough aircraft, able to stand considerable battle damage, and a good gunnery platform,[2] but with many problems: poor agility, poor weapon reliability, poor range (600 km, but here the Bf 109E was only slightly better, around 660 km), and were notably underpowered.
This page lists all films that feature the Bloch MB.150.
See also
Pages in category "Bloch MB.150"
The following 6 pages are in this category, out of 6 total.