Category:Boeing 757
Jump to navigation
Jump to search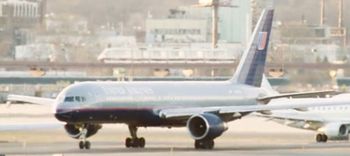 The Boeing 757 is a twin-engined, narrow body, medium-range airliner. It was first introduced in 1983, with a stretched version following in 1999. When production ended in 2005, 1,050 Boeing 757s had been built with over 900 still in regular service. Old passenger aircraft have become popular as a converted cargo aircraft, especially with express parcel carriers.
This page lists all films that feature a variation of the Boeing 757.
See also
Pages in category "Boeing 757"
The following 146 pages are in this category, out of 146 total.