Category:Cessna 182
Jump to navigation
Jump to search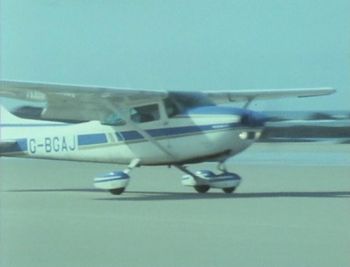 The Cessna 182 Skylane is an American four-seat, single-engine, light airplane, built by Cessna of Wichita, Kansas. It has the option of adding two child seats, installed in the baggage area. Introduced in 1956, the 182 has been produced in a number of variants, including a version with retractable landing gear, and is the second most popular Cessna model, after the 172. The Cessna 182 was introduced in 1956 as a tricycle gear variant of the 180. In 1957, the 182A variant was introduced along with the name Skylane. As production continued, later models were improved regularly with features such as a wider fuselage, swept vertical fin with rear "omni-vision" window, enlarged baggage compartment, higher gross weights, landing gear changes, etc. The "restart" aircraft built after 1996 were different in many other details including a different engine, new seating design, etc. Cessna 182s were also built in Argentina by DINFIA (called A182), and by Reims Aviation, France, as the F-182.

This page lists all films that feature the Cessna 182.
See also
Pages in category "Cessna 182"
The following 77 pages are in this category, out of 77 total.