Category:Cessna 208 Caravan
Jump to navigation
Jump to search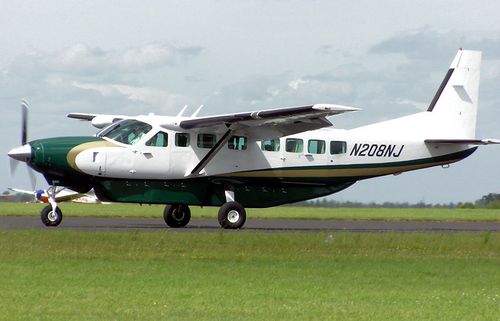 The Cessna 208 Caravan is fixed gear, single turboprop engine regional airliner, which has been built by Cessna since 1984. It typically seats nine passengers with a single person crew. A larger version, the Cessna 208B Grand Caravan, seats up to 14 passengers. The aircraft is also used for cargo feederliner operations.
This page lists all films that feature a variation of the Cessna 208 Caravan.
See also
Pages in category "Cessna 208 Caravan"
The following 62 pages are in this category, out of 62 total.