Category:Chernov Che-22
Jump to navigation
Jump to search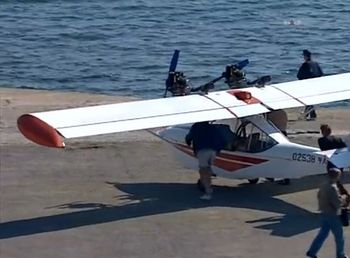 The Chernov Che-22 is a three seat, parasol wing flying boat designed and built in Russia from the 1990s. It can have one or two engines and may be configured as an amphibian. Boris Chernov designed several variant among the SGAU : Samarsky Gosudartvennyi Aerokosmitsesky Universitet (Samara State Aerospace University). Since 1995 Chernov's designs have either been built by the Gidroplan (Hydroplane) Company or by Gidrosamolet.
At least, 80 airframes of different layout have been built.
This page lists all films that feature a variation of the Chernov Che-22.
See also
Pages in category "Chernov Che-22"
The following 3 pages are in this category, out of 3 total.