Category:Convair F-102 Delta Dagger
Jump to navigation
Jump to search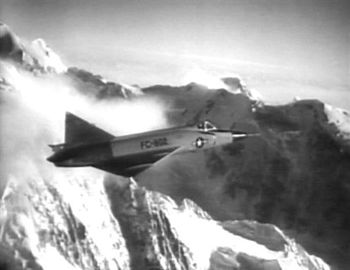 The Convair F-102 Delta Dagger was a US interceptor aircraft built as part of the backbone of the United States Air Force's (USAF) air defenses in the late 1950s. Entering service in 1956, its main purpose was to intercept invading Soviet bomber fleets. Designed and manufactured by Convair, 1,000 F-102s were built. Few foreign air forces also operated it including Turkey and Greece.

This page lists all films that feature a variation of the Convair F-102 Delta Dagger.
See also
Pages in category "Convair F-102 Delta Dagger"
The following 20 pages are in this category, out of 20 total.