Category:Curtiss Falcon
Jump to navigation
Jump to search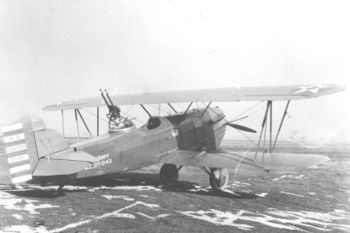 The Curtiss Falcon was a 1920's biplane manufactured by the Curtiss Aeroplane and Motor Company, introduced in 1925 and phased out in 1937. Most were used as observation planes by the US Army and Navy. Attack versions built for the Marine Corps were designated the Curtiss Helldiver.
This page lists all films, TV series, and video games that feature the Curtiss Falcon.
See also
Pages in category "Curtiss Falcon"
The following 5 pages are in this category, out of 5 total.