Category:Dassault Falcon 20
Jump to navigation
Jump to search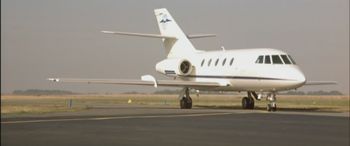 The Dassault Falcon 20 is French business jet, the first in a line of the Falcon range. It is used both by private individuals, companies and governments, most notably the Dassault HU-25 Guardian operated by the US Coast Guard. It Falcon was also known as the Mystère.
This page lists all films that feature a variation of the Dassault Falcon 20.
See also
Pages in category "Dassault Falcon 20"
The following 67 pages are in this category, out of 67 total.