Category:Douglas B-23 Dragon
Jump to navigation
Jump to search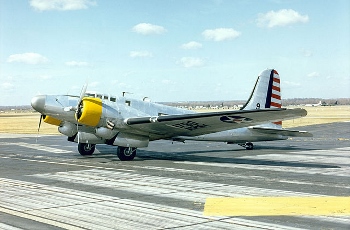 The Douglas B-23 Dragon was a twin-engined medium bomber developed in the late 1930s as a successor to the B-18 Bolo. While originally considered just a redesign of the Bolo, the United States Army Air Corps deemed the changes significant enough to warrant an original designation. The B-23 was used as a patrol and training aircraft during World War II, and served mostly as a transport afterwards. A total of 38 were built.

This page lists all films that feature the Douglas B-23 Dragon.
See also
Pages in category "Douglas B-23 Dragon"
The following 5 pages are in this category, out of 5 total.