Category:Gerhardt Cycleplane
Jump to navigation
Jump to search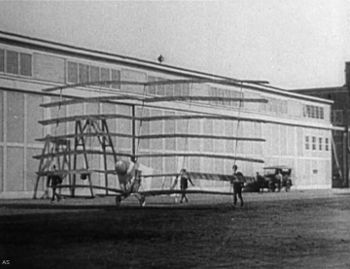 The Gerhardt Cycleplane was a human-powered aircraft now mainly remembered through a poor news reel footage used several times by comedy movies to testimony of ill-fated projects. In fact, despite this single footage, the Cycleplane was the first of this type to perform a real flight in 1923, although limited to six meters long.
This page lists all films that feature the Gerhardt Cycleplane.
See also
Pages in category "Gerhardt Cycleplane"
The following 7 pages are in this category, out of 7 total.