Category:Golden West Airlines
Jump to navigation
Jump to search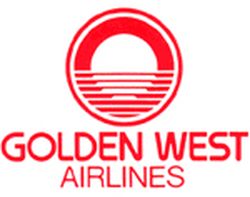 Golden West Airlines was founded in 1968 and operated a fleet of de Havilland Canada DHC-6 Twin Otter and Messerschmitt Bolkow Blohm HFB-320 Hansa Jet aircraft, serving Pomona, Riverside, Santa Ana, and Ventura. This airline ceased operations on March 11, 1969. A rival company, Aero Commuter acquired several assets from Golden West, including its name, continued to expand aggressively through the 1970s, adding service to many airports of California. In 1971, Golden West did acquire Catalina Air Lines, a seaplane operator that served Catalina Island off the coast of southern California with the Grumman G-21 Goose. These Grumman amphibious aircraft were operated as Catalina Golden West which was a division of Golden West. By the early 1980s, Golden West was the largest commuter airline in California, with a heavy schedule from LAX to Santa Barbara and San Diego. Its fleet had grown to include larger aircraft such as the Short 330 and de Havilland Canada DHC-7 Dash 7 which was the largest aircraft ever operated by the airline. A huge debt service, among other factors, drove Golden West Airlines out of business in April 1983.
This page lists all films, TV series, and video games that feature aircraft of Golden West Airlines.
See also
Pages in category "Golden West Airlines"
The following 2 pages are in this category, out of 2 total.