Category:Learjet 24
Jump to navigation
Jump to search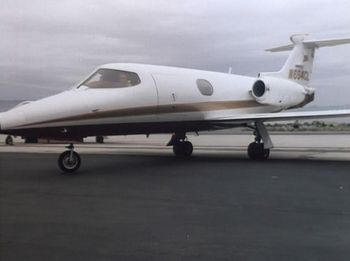 The Learjet 24 is an American six to eight seat (two crew and four to six passengers) twin-engined, high speed business jet. Manufactured by Learjet as the successor to the Lear Jet 23, the first flight of a Learjet 24 took place on January 24, 1966. Different variants were the 24A through to F, with changes in takeoff weight, range, cabin and engines. Altogether 259 Model 24s were built.

This page lists all films that feature a variation of the Learjet 24.
See also
Pages in category "Learjet 24"
The following 37 pages are in this category, out of 37 total.