Category:Maule M-4
Jump to navigation
Jump to search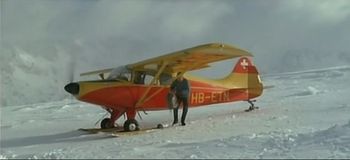 The Maule M-4 is an American four-seat cabin monoplane designed by Belford Maule and built by the Maule Aircraft Company. 474 were built between 1963 and 1983.
This page lists all films, TV series, and video games that feature a variation of the Maule M-4.
See also
Pages in category "Maule M-4"
The following 2 pages are in this category, out of 2 total.