Category:Miles M.14 Magister
Jump to navigation
Jump to search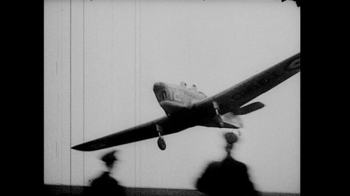 The Miles M.14 Magister was a British two-seat monoplane basic trainer aircraft built by the Miles Aircraft for the Royal Air Force and Fleet Air Arm. Affectionately known as the Maggie, the Magister was based on Miles' civilian Hawk Major and Hawk Trainer and was the first monoplane designed specifically as a trainer for the RAF. As a low-wing monoplane, it was an ideal introduction to the Spitfire and Hurricane for new pilots. Its sister design, the Miles Master was an advanced trainer also built by Phillips & Powis at Woodley.
This page lists all films that feature the Miles Magister.
See also
Pages in category "Miles M.14 Magister"
The following 4 pages are in this category, out of 4 total.