Category:Nieuport 10
Jump to navigation
Jump to search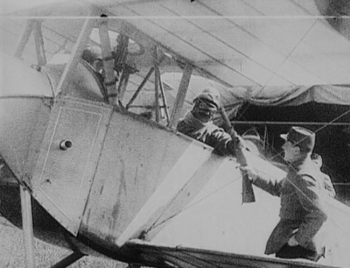 The Nieuport 10 was a French biplane general purpose aircraft and trainer, in service during World War I but designed first for the -cancelled- 1914 Gordon Bennett race. This two seat was a sesquiplane, where the lower wing is significantly smaller than the other either in span and chord. Numerous of them were converted or built as single seat fighters by covering the front cockpit.
This page lists all films that feature a variation of the Nieuport 10.
See also
Pages in category "Nieuport 10"
The following 8 pages are in this category, out of 8 total.