Category:Nieuport 24
Jump to navigation
Jump to search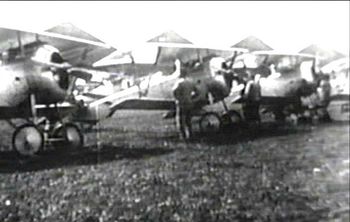 The Nieuport 24 was a French biplane fighter aircraft during World War I designed by Gustave Delage as a replacement for the successful Nieuport 17. In the event its performance was little better than the type it was meant to replace, which was largely superseded by the SPAD S.7 instead. Operational Nieuport 24s served with French, British and Russian units, and the type also served widely as an advanced trainer.
This page lists all films that feature the Nieuport 24 .
See also
Pages in category "Nieuport 24"
The following 5 pages are in this category, out of 5 total.