Category:Nieuport II
Jump to navigation
Jump to search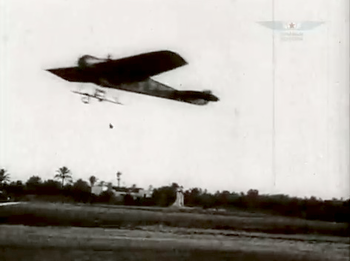 The Nieuport II was a mid wing monoplane racing or sport aircraft built by the Société Anonyme des Établissements Nieuport between 1910 and 1914 and was noted for its high performance using a small two cylinder engine, and in winning many races, primarily in France before being used as a trainer during World War One by French flying schools.

This page lists all films that feature the Nieuport II.
See also
Pages in category "Nieuport II"
The following 3 pages are in this category, out of 3 total.