Category:Nordair
Jump to navigation
Jump to search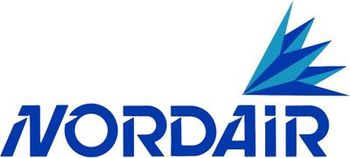 Nordair was a Quebec-based regional airline founded in 1947 from the merger of Boreal Airways and Mont Laurier Aviation. The airline operated from the 1940s to the 1980s. Initially, most of its business was international and transatlantic passenger and freight charters and other contracts. It also operated scheduled flights to a number of destinations in the Northwest Territories. Nordair flew out of Montreal's two airports: Aéroport International Montréal-Dorval (YUL/CYUL) , now Aéroport international Pierre-Elliott-Trudeau de Montréal and Aéroport international Montréal-Mirabel(YMX/CYMX).

This page lists all films, TV series, and video games that feature aircraft of Nordair.
See also
Pages in category "Nordair"
The following 2 pages are in this category, out of 2 total.