Category:North American XB-70 Valkyrie
Jump to navigation
Jump to search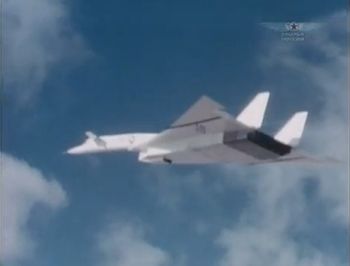 The North American XB-70 Valkyrie was a six-engine nuclear-armed, deep-penetration strategic bomber designed to reach Mach 3+ at high altitude to escape interceptors. But such concept of the end of the 1950s became obsolete with the new surface-to-air missiles. At the date of its first flight (on 21st September 1964), USAF had changed its doctrine to low-level penetration bombing. With the increasing costs of the program, new ICBMs on duty and war in South-East Asia, the crash of the second prototype (in 1969) led to the cancellation of the program. The other prototype is now on display at Wright-Patterson AFB.
This page lists all films that feature the North American XB-70 Valkyrie.
See also
Pages in category "North American XB-70 Valkyrie"
The following 5 pages are in this category, out of 5 total.