Category:Robinson R22
Jump to navigation
Jump to search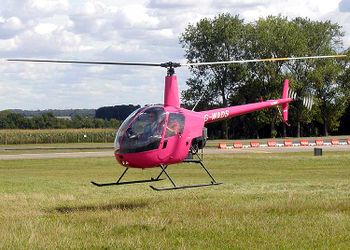 The Robinson R22 is a single-engined, two-bladed, light utility and training helicopter. Production began in 1979 and over 4,000 have been delivered with production ongoing.
This page lists all films that feature a variation of the Robinson R22.
See also
Pages in category "Robinson R22"
The following 28 pages are in this category, out of 28 total.