Category:Ryan Navion
Jump to navigation
Jump to search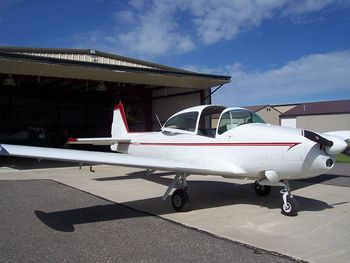 The Navion is an American single-engine, four-seat aircraft originally designed and built by North American Aviation in the 1940s. It was later built by Ryan Aeronautical Company and the Tubular Steel Corporation (TUSCO). The Navion was envisioned as an aircraft that would perfectly match the expected postwar boom in civilian aviation. As a military airplane, it was designated L-17 and operated by the USAF, US Army and Air National Guard.
This page lists all films that feature a variation of the Ryan Navion.
See also
Pages in category "Ryan Navion"
The following 26 pages are in this category, out of 26 total.