Category:Saab 37 Viggen
Jump to navigation
Jump to search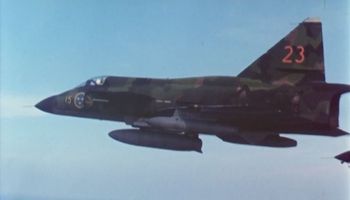 The Saab 37 Viggen was a Swedish single-seat, single-engine, short-medium range fighter. Built from 1970, the last airframe was roll-out in 1990. During these twenty years, five main variants were put into service and several upgrades were done allowing the type to be in service until end of 2005.
A total of 329 Saab 37 Viggen have been built.
This page lists all films that feature a variation of the Saab 37 Viggen.
See also
Pages in category "Saab 37 Viggen"
The following 10 pages are in this category, out of 10 total.