Category:Sikorsky S-61
Jump to navigation
Jump to search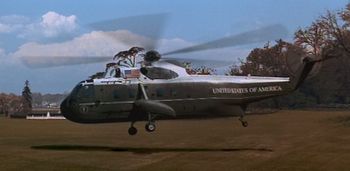 The Sikorsky S-61 is a twin-engined multi-purpose helicopter developed as the civil variant of the Sikorsky SH-3 Sea King military helicopter. The two main models are the S-61L , a non-amphibious variant and the S-61N amphibious version. Both are produced in multiple sizes and configurations with the identifying feature of the S-61N being the fairings on the main landing gear.
This page lists all films that feature a variation of the Sikorsky S-61. For the military variant, see Sikorsky SH-3 Sea King.
See also
Pages in category "Sikorsky S-61"
The following 47 pages are in this category, out of 47 total.