Category:Standard Airways
Jump to navigation
Jump to search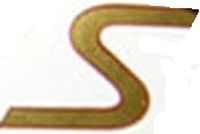 Standard Airways, not to be confused with pre-WWII company Standard Air Lines, was a San Diego based charter/supplemental air carrier which commenced operations on July 17th 1946, as Standard Air Cargo and which was renamed Standard Airways in1953 when it began low-fare and limited frequency PAX services to Burbank, Long Beach, and Oakland California and later international services to Hawaii. The airline progressed from Douglas DC-3 to Douglas DC-4 and then Lockheed L-1049G Constellation through the late 1940's and 1950's. The company joined the jet set during 1966 when its it acquired two McDonnell Douglas DC-9-15 followed later by two leased Boeing 707-138B from 1967. The airline ceased operations on September 24th 1969.

This page lists all films, TV series, and video games that feature aircraft of Standard Airways.
Pages in category "Standard Airways"
The following 2 pages are in this category, out of 2 total.