Category:Stinson L-5 Sentinel
Jump to navigation
Jump to search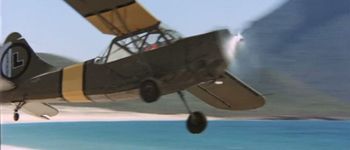 The Stinson L-5 Sentinel was derivated from the YO-54, the military version of the civil Stinson Model 10. In fact, it was a larger and heavier model named O-62 which eventually were ordered to fulfil observation and liaison roles for the benefit of US Army Forces.
Nearly 4 000 Sentinel have been built between 1942 and 1945.
This page lists all films that feature a variation of the Stinson L-5 Sentinel.
See also
Pages in category "Stinson L-5 Sentinel"
The following 16 pages are in this category, out of 16 total.