Category:Team Lufthansa
Jump to navigation
Jump to search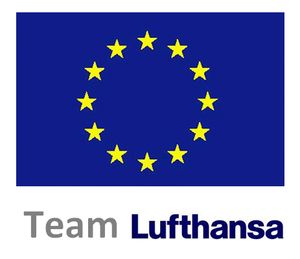 Team Lufthansa was an alliance of regional airlines mainly in Germany, who flew niche routes on behalf of Lufthansa. It was founded in 1996 and existed until 2004, when Lufthansa reorganized its regional network as Lufthansa Regional. The member airlines of Team Lufthansa were:
•Contact Air, Germany
•Augsburg Airways, Germany
•Cirrus Airlines, Germany
•Cimber Air, Denmark
Besides connecting point-to-point destinations, the alliance also provided Lufthansa flights from Frankfurt and Munich.
This page lists all films, TV series, and video games that feature aircraft of Team Lufthansa.
See also
Pages in category "Team Lufthansa"
This category contains only the following page.