Category:Tupolev Tu-128
Jump to navigation
Jump to search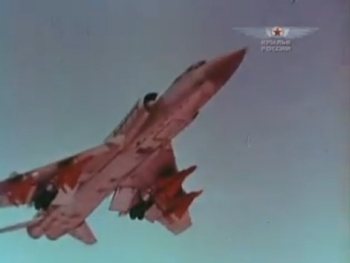 The Tupolev Tu-128 was a long-range interceptor aircraft introduced by the Soviet Union in the 1960s. It was the largest and heaviest fighter ever in service, with a length of 30 meters (98 feet), a wingspan of more 17 meters (57 feet) and a empty weight of 24 tons. Armed only by four R-4 (NATO reporting name AA-5 'Ash'), its intended role was to only combat NATO strategic bombers. Its initial public appearance occured on the 1961 Tushino air parade (look at Im pokoryayetsya nebo) and it was retired only in 1990.
198 Tupolev Tu-128 of all variants were built.
This page lists all films that feature a variation of the Tupolev Tu-128.
See also
Pages in category "Tupolev Tu-128"
The following 3 pages are in this category, out of 3 total.