Category:USAir
Jump to navigation
Jump to search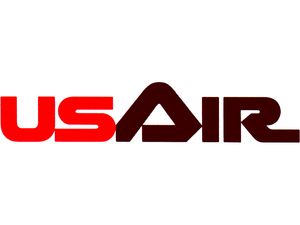 USAir traces its history to All American Aviation Inc, a company founded in 1939, renamed All American Airways in 1949 as it switched from airmail to passenger service; it became Allegheny Airlines in 1953. Allegheny changed its name to USAir in 1979 following the passage of the Airline Deregulation Act the previous year, which enabled the airline to expand its route network into the southeastern United States. USAir was a launch customer for the Boeing 737-300, as the airline needed an aircraft with greater capacity to serve its rapidly growing Florida markets.
In early 1997, the airline changed its name to US Airways and introduced a new corporate identity. A stylized version of the flag of the United States was adopted as a new logo. The new branding was applied to terminals and ticket jackets. The airline painted aircraft in deep blue and medium gray with red and white accent lines. It also invested in a new terminal at its hub in Pittsburgh.

This page lists all films, TV series, and video games that feature aircraft of USAir.
See also
Pages in category "USAir"
The following 16 pages are in this category, out of 16 total.