Cirkus v cirkuse
Jump to navigation
Jump to search
Movie (1976)
Russian title : Соло для слона с оркестром
Czech title: Cirkus v cirkuse
English title : Circus in the Circus

Starring:
Jiří Sovák (professor Růžička)
Evgeny Leonov (director of circus Ivanov)
Natalya Varley (Tanya)
Aleksandr Lenkov (cafeteria worker Alyosha)
Leonid Kuravlyov (Grisha)

Czech professor Růžička, who is confident that any animal can be taught to speak, goes to the circus, where an international circus contest takes place, and becomes a participant in a colorful performance.
The Ilyushin Il-18 is seen in the distance at Moscow Domodedovo Airport.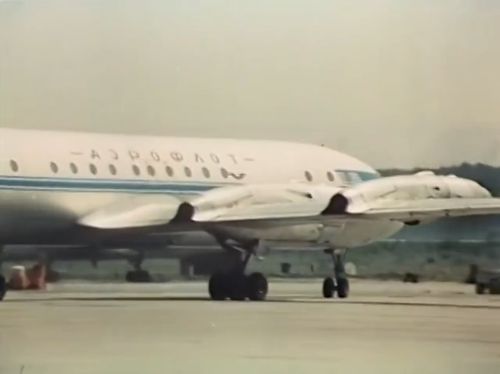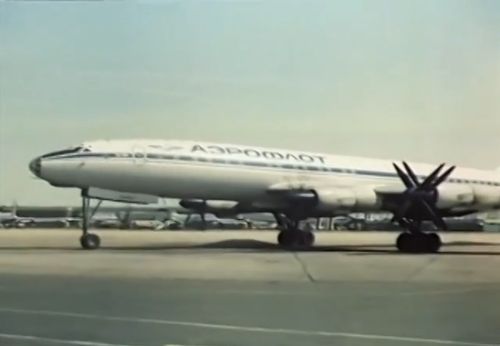 From right to left, a Tu-134 wearing old Aeroflot livery, an Il-62 and a Tupolev Tu-114 in the foreground left from Aeroflot.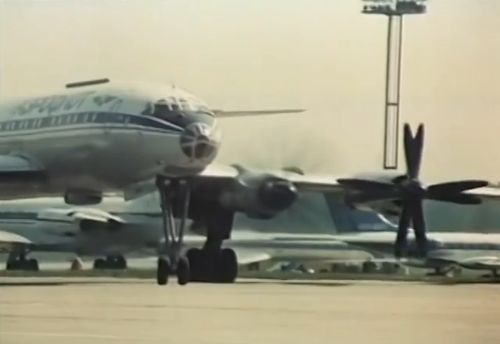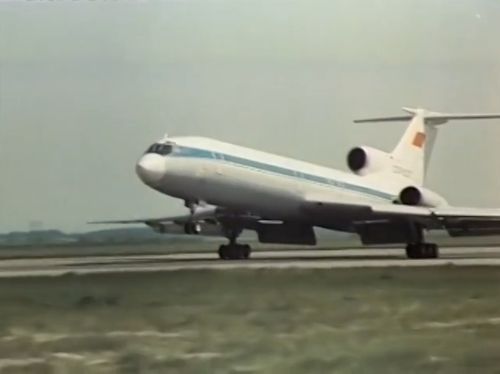 A Tu-104 actually, as a 124 would have only one porthole between door and first porthole above the wing.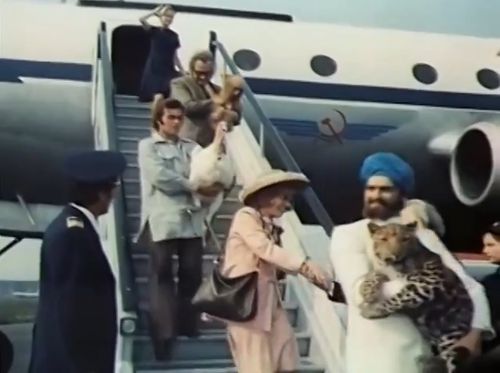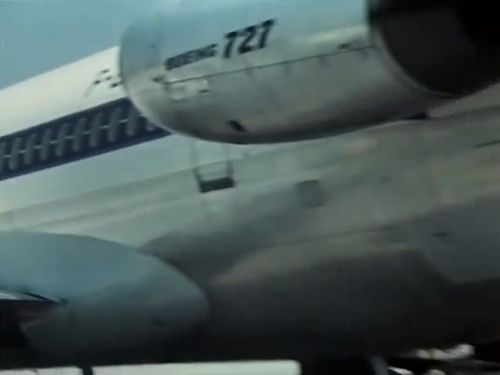 In the background, tail fin of an Ilyushin Il-18 of LOT Polskie Linie Lotnicze.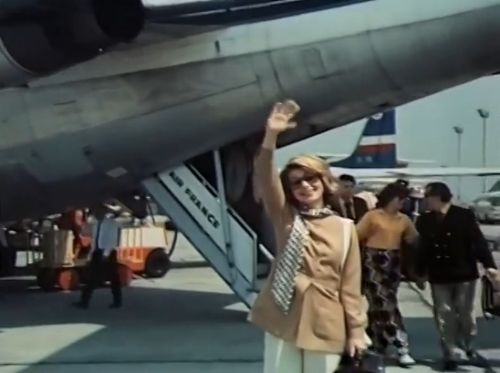 False registration I-DIWN and Alitalia colors to act as a DC-8 of this airline.
This plane (c/n 9350801) no more in use since 1974 had only the left side painted in full Alitalia colours but remained in ČSA-Československé Aerolinie colors and kept is original registration (OK-NDF) on the other side.
This aircraft ended as a night club for several years before being restored and displayed in a museum since 2012.
In its first life, was used by Aeroflot with registration CCCP-42391 between 1959 and 1963.
Same aircraft in other works at IMPDb: Frequently Seen Aircraft.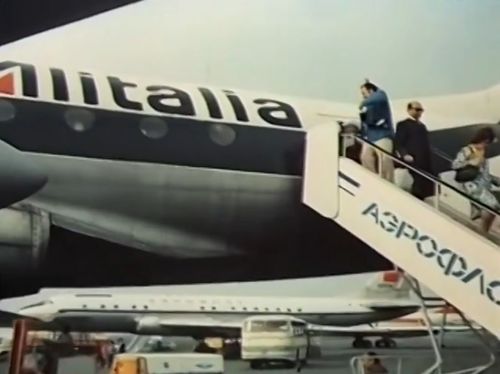 Registration OY-K?? could be ended by OY-KGD or OY-KGE or OY-KGF if it's a DC-9-21; if it's a DC-9-41 it could be OY-KGA/B/C/G/I/K/L/M/N/O/P/R/S.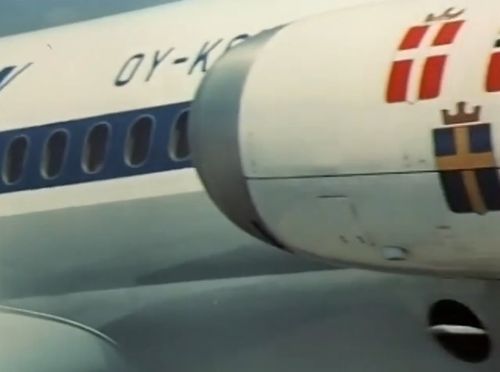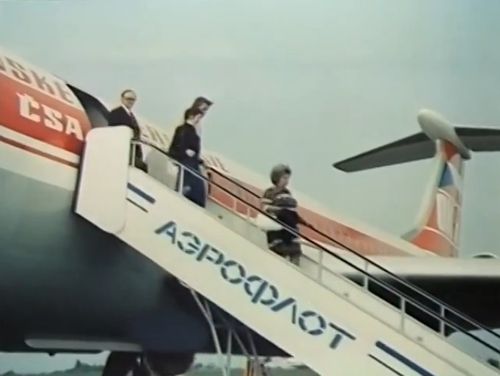 Back To:

See also