Curfew Breakers
Jump to navigation
Jump to search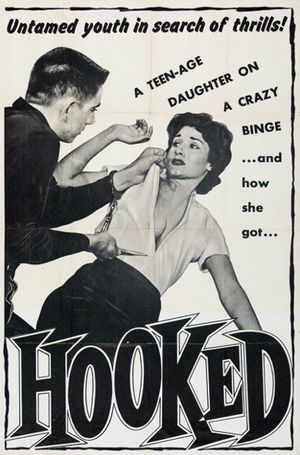 Movie (1957)
Alternative title: Hooked
Alternative title: Narcotics Squad

Starring:
Paul Kelly (Police Lieutenant Lacey)
Cathy Downs (Mrs. Bowman)
Regis Toomey (Coach Bettger)
Sheila Urban (Julie Barnes)
Byron Foulger (School Principal)
Alexander J. Wells (Anderson)

Police Lieutenant Lacey, with aid from Coach Bettger, heads a crackdown on dope-peddling to high-school athletes. One kid dies from an overdose, two more kill a gas-station attendant in an aborted holdup attempt to get money to buy dope, and a third dies in a fall in a condemned empty building while fleeing from the law. Aided by some outraged students, the dope pusher is brought to justice.
DC-6 of United Air Lines on approach in the background.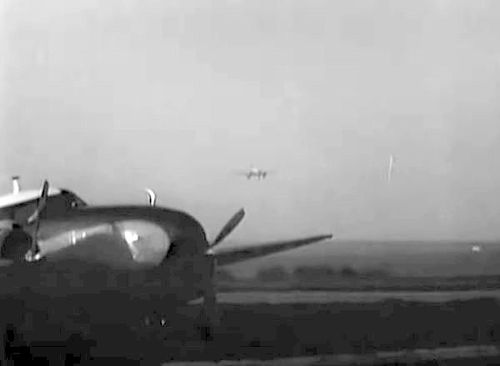 Registration N37585, c/n 45137/830. Delivered in June 1957 to United Air Lines, registered N37585, named Tacoma. Wfu November 1968. Sold to Rosenbalm Aviation in May 1972. Converted to tanker in March 1975, registered N555SQ, named 45, operated by Sis-Q Flying Service. Transferred to Macavia International Corporation in May 1985. Sold to Barron Thomas Aviation in November 1993. Sold to Everts Air Fuel in February 1994. Transferred to Air Cargo Express in April 1996. Sold to Everts Air Cargo in 2002. Wfu since.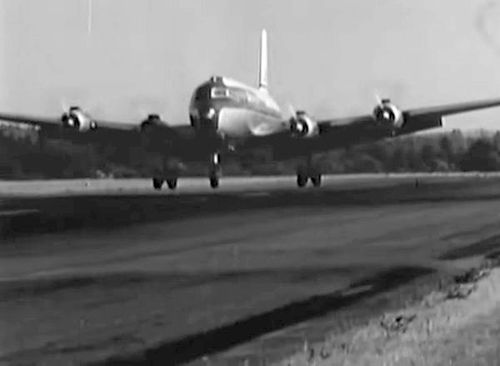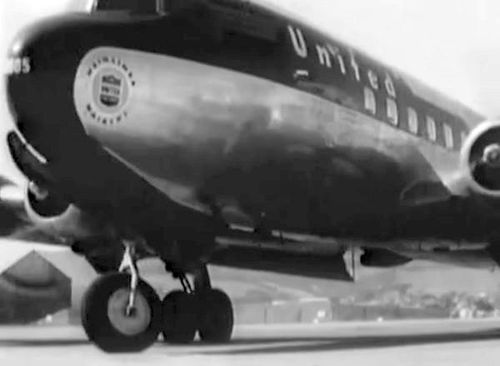 Unknown Douglas aircraft to right. Not found from which airline, and what airport neither.
Douglas DC-3/ C-47 in the background left.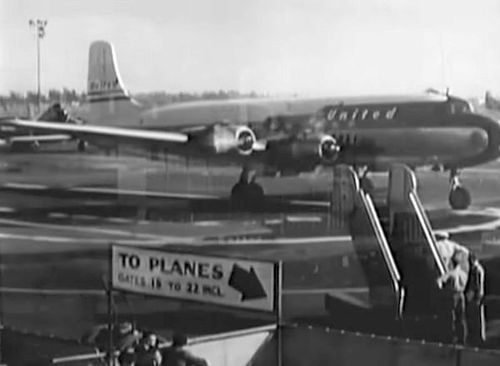 Back To:

See also