Da Istanbul ordine di uccidere
Jump to navigation
Jump to search
Movie (1965)
English titles: From Istanbul, Orders to Kill

Starring:
Mauro Parenti (John(as Christopher Logan)…)
Lucia Modugno (Olga(as Geraldine Pearsall))
Lucretia Love (Leah)
Paul Mueller
Sam Tinkham
Nino Fuscagni (Hogan(as Juri McFee))

A starving writer is offered $20,000 by an old friend in the intelligence service to pose as "Felix," an international smuggler, because the writer looks exactly like this Felix.
Registration N779TW, c/n 18764/399 built in 1964. Delivered to TWA in January 1965. Retired in December 1983. Stored at Davis Monthan Air Force Base (KDMA/DMA), Tucson for 27 years before being finally scrapped in 2011.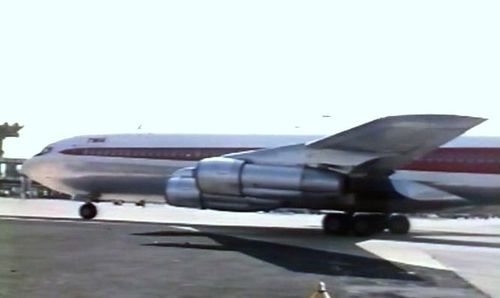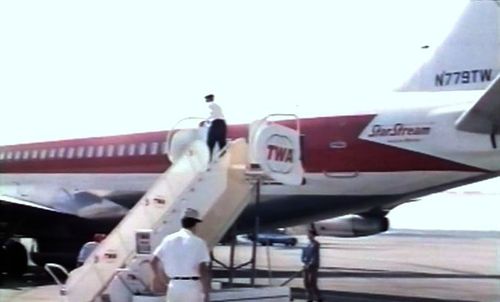 To the right , nose of a Douglas DC-8 or DC-9.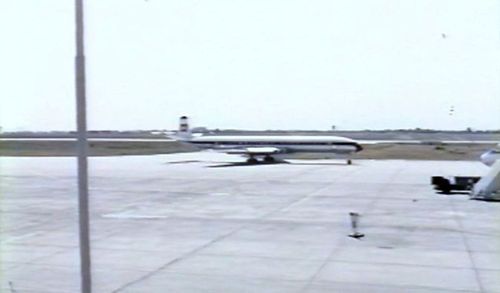 Comet 4B of BEA in the background followed by a Douglas DC-3 in the far background. To the left foreground, 707's tail fin from Pan Am.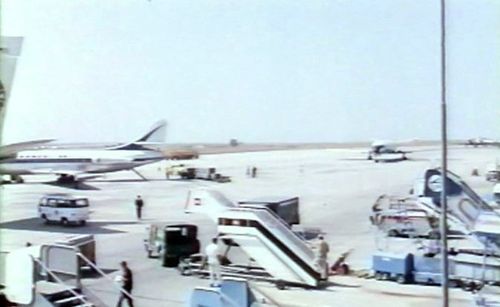 Back To:

See also