Der Baader Meinhof Komplex
Jump to navigation
Jump to search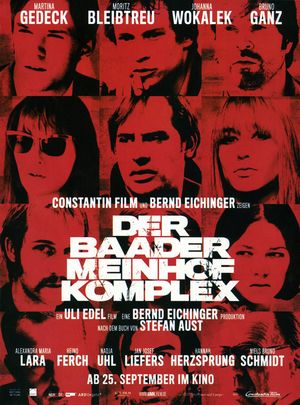 Movie (2008)
English title: The Baader-Meinhof Complex
French title : La Bande à Baader

Starring:
Martina Gedeck (Ulrike Meinhof)
Moritz Bleibtreu (Andreas Baader)
Johanna Wokalek (Gudrun Ensslin)
Nadja Uhl (Brigitte Mohnhaupt)
Stipe Erceg (Holger Meins)
Niels-Bruno Schmidt (Jan Carl Raspe)

A look at Germany's terrorist group, The Red Army Faction (RAF-Rote Armee Fraktion), which organized bombings, robberies, kidnappings and assassinations in the late 1960s and '70s.
Dornier built. Registrations D-HAQO (c/n 8059) and D-HAQU (c/n 8060), the two aircraft involved in the Munich massacre at Fürstenfeldbruck Air Base in September 1972. D-HAQO can be recognized as the airframe largely destroyed by a grenade.
Same aircraft in other works at IMPDb: Frequently Seen Aircraft (Rotary-Wing).
Poster at TV News, evocating the Boeing 737-230C from Lufthansa hijacked in Mogadishu in 1977. The aircraft shown is an earlier Series 130, shorter initial version of the 737.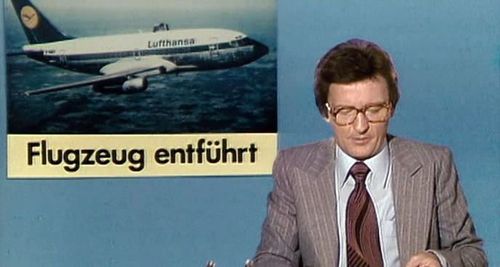 Back To:

See also