Dr. Strangelove or: How I Learned to Stop Worrying and Love the Bomb
Jump to navigation
Jump to search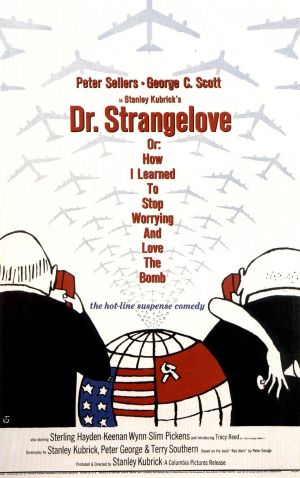 Movie (1964)
French title : Docteur Folamour, ou: Comment j'ai appris à ne plus m'en faire et à aimer la bombe

Starring:
Peter Sellers (Group Capt. Lionel Mandrake / President Merkin Muffley / Dr. Strangelove)
George C. Scott (Gen. 'Buck' Turgidson)
Sterling Hayden (Brig. Gen. Jack Ripper)
Keenan Wynn (Col. 'Bat' Guano)
Slim Pickens (Maj. 'King' Kong)
Peter Bull (Russian Ambassador Alexi de Sadesky)

An insane general starts a process to nuclear holocaust that a war room of politicians and generals frantically try to stop.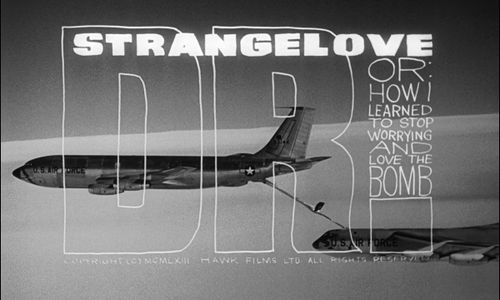 Archives of reel B-52 seen at the beginning of the film.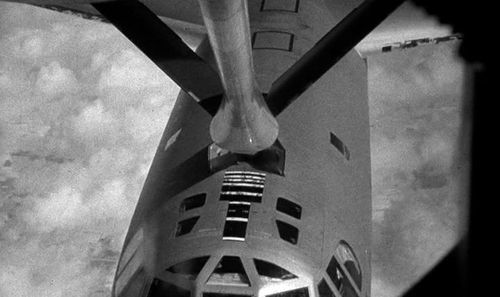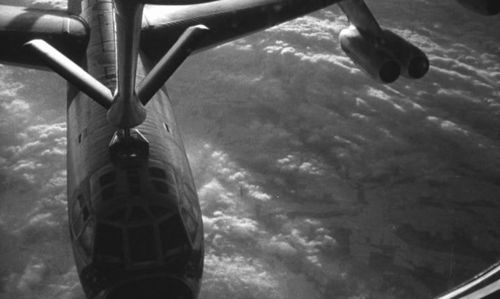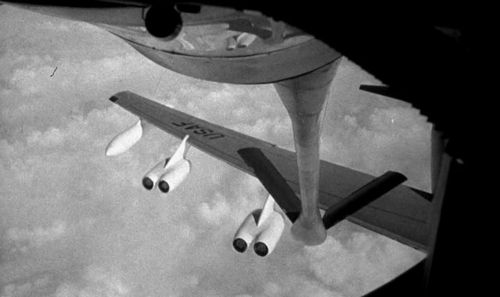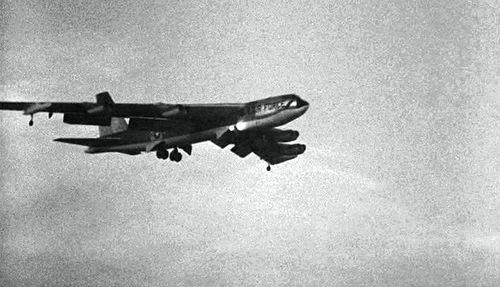 Models used in the fictional sequences of the film.
Also seen in The Art of Stanley Kubrick: From Short Films to Strangelove - IMPDb: Frequently Seen Aircraft.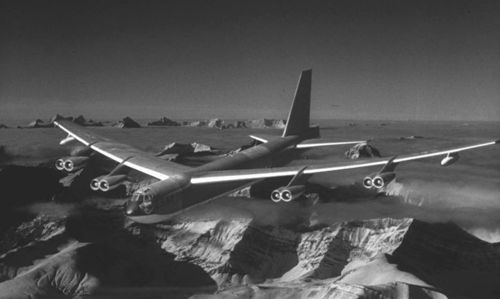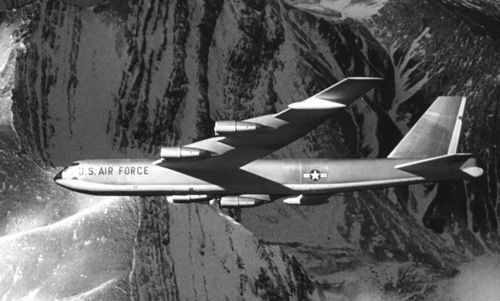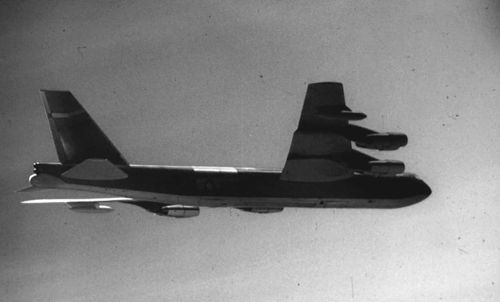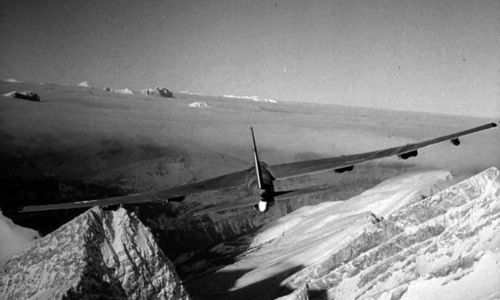 A surprising screenshot as Kubrick was known for his perfectionism : the B-52's shadow is a Boeing B-17 Flying Fortress !
Back To:

See also