Fantastic Voyage
Jump to navigation
Jump to search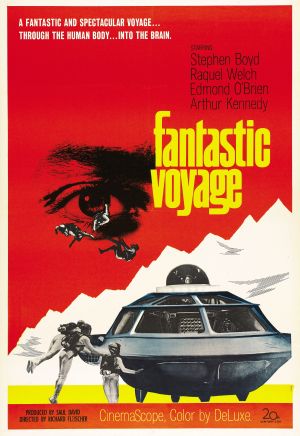 Movie (1966)
Alternative English titles: Microscopia / Strange Journey
Starring:
Stephen Boyd (Grant)
Raquel Welch (Cora)
Edmond O'Brien (General Carter)
Donald Pleasence (Dr. Michaels)
Arthur O'Connell (Col. Donald Reid)
William Redfield (Capt. Bill Owens)

A diplomat is nearly assassinated. In order to save him, a submarine is shrunken to microscopic size and injected into his blood stream with a small crew. Problems arise almost as soon as they enter the bloodstream.
Registration N746TW, c/n 18385/277 built in 1962.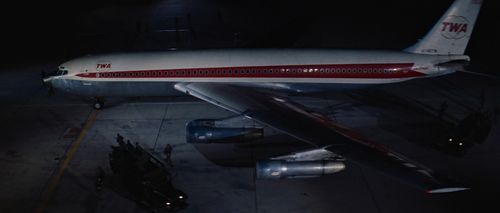 Registration N744TW, c/n 17671/48 built in 1959.

Back To:

See also