For Your Eyes Only
Jump to navigation
Jump to search
Movie (1981)
Starring:
Roger Moore (James Bond)
Julian Glover (Aristotle Kristatos)
Desmond Llewelyn (Q)
Carole Bouquet (Melina Havelock)
Topol (Milos Columbo)
Cassandra Harris (Countess Lisl von Schlaf)

James Bond searches for a wreckage of a spy ship.
Also from this series:
James Bond films

Ernst Stavro Blofeld tries to kill Bond with this Universal Exports helicopter, which he takes remote control of after electrocuting the pilot. But Bond destroys the remote control and uses the chopper to catch Blofeld's wheelchair and throw him into a chimney. Registration G-BAKS, Serial 8339.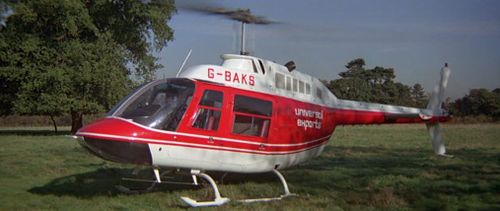 Hector Gonzales flies Melina to Corfu, where she meets her parents. But then he makes a turn and kills the Havelocks (exept Melina) with a machine gun mounted unter the plane. Registration N3357S, carrying fake, SX-JKA.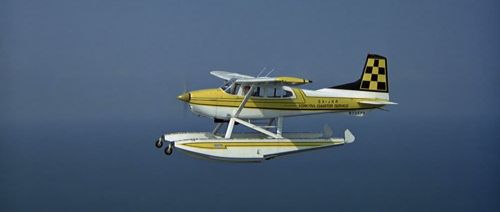 General Gogol travels to St. Cyril's with this helicopter. Fake registration 8P-8AP.
Actually registration SP-SAP, c/n 525523038 built in 1978.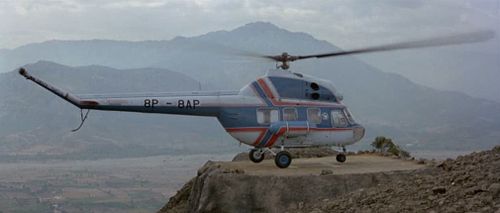 Back To:

See also