Giant
Jump to navigation
Jump to search
This page needs completing!
This page has been identified as unfinished and with no recent activity. Anyone is free to work on it, new users can find more information here.
Last updated on July 2018.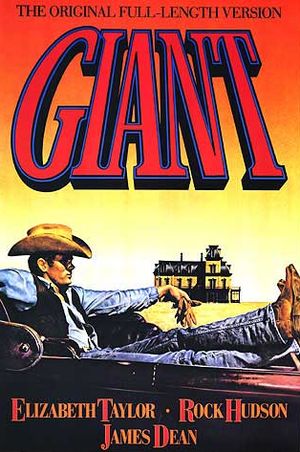 Movie (1956)

Starring:
Elizabeth Taylor (Leslie Benedict)
Rock Hudson (Jordan 'Bick' Benedict Jr.i)
James Dean (Jett Rink)
Carroll Baker (Luz Benedict II)
Jane Withers (Vashti Snythe)
Chill Wills (Uncle Bawley)

Texan rancher Bick Benedict visits a Maryland farm to buy a prize horse. Whilst there he meets and falls in love with the owner's daughter Leslie, they are married immediately and return to his ranch. The story of their family and its rivalry with cowboy and (later oil tycoon) Jett Rink unfolds across two generations.
Douglas Airliner
Not sure if it's a DC-4 or a DC-6.
(missing screenshot of flypast)
With a taildragger at right (Douglas DC-3 ?).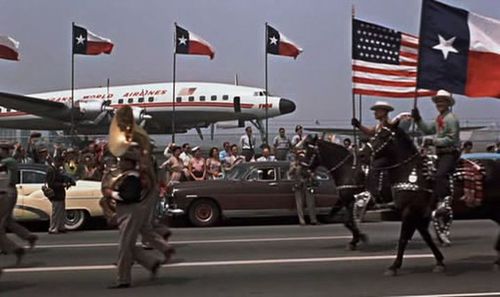 Back To:

See also