Hector and the Search for Happiness
Jump to navigation
Jump to search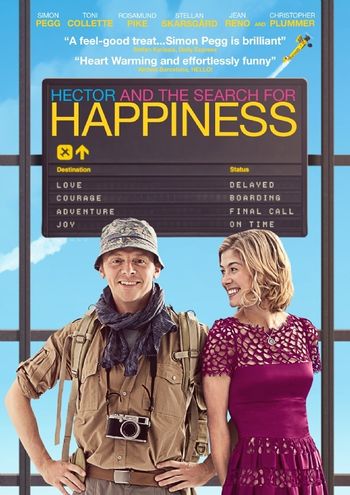 Movie (2014)
French title : Hector et la recherche du bonheur

Starring:
Simon Pegg (Hector)
Rosamund Pike (Clara)
Stellan Skarsgård (Edward)
Toni Collette (Agnes)

Hector, a London psychiatrist decides to travel the globe in search of happiness.
Reg. C-GBJS Fleet 16B Finch Mk. II, c/n 542, property of Canadian Museum of Flight, Langley, British Columbia, Canada which exhibits her in the color of Serial No. 4725, Royal Canadian Air Force.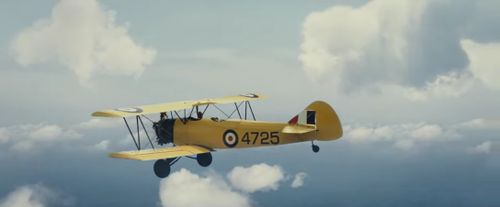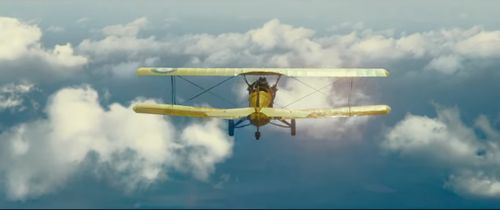 Late in the movie, a radio command model of this aircraft.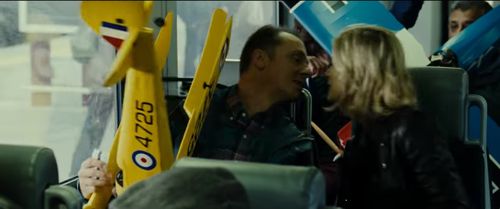 Front cover of Biggles and The Rescue Flight issued in 1993. The hidden aircraft (left) is a Sopwith Camel.
(right) Near an antique Hubley Kiddie Toy Plane.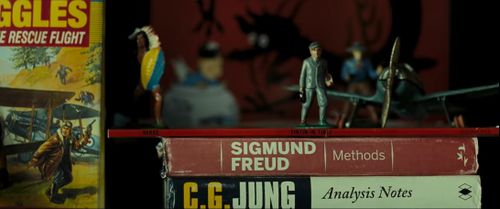 Radio Command Flying Model
Hector is piloting his yellow Fleet Finch when a Royal Aircraft Factory S.E.5a makes a near miss.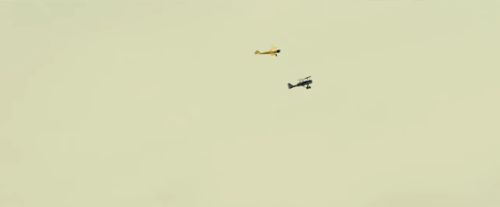 A red Albatros D. Va and the yellow Fleet and the blue wing of Rudolph Berthold's Fokker D. VII and Captain McCudden's RAF S.E.5a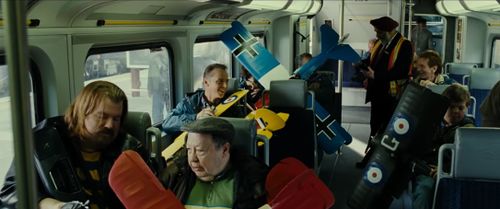 Numerous cabin scenes most on the upper deck, sometimes on the lower one. And just this drawing of the whole airliner.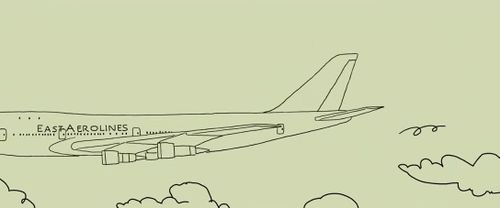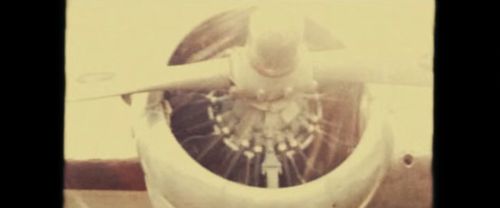 As for the Boeing 747, filming inside the cabin is much more longer than this quick outside view ... and both aircraft are seen through Hector's mental image.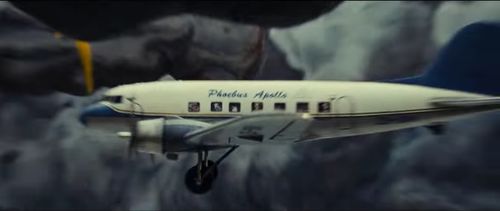 Back To:

See also