Hotel Rwanda
Jump to navigation
Jump to search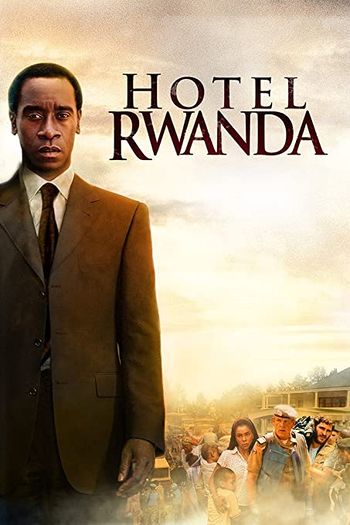 Movie (2004)

Starring:
Don Cheadle (Paul Rusesabagina)
Sophie Okonedo (Tatiana Rusesabagina)
Nick Nolte (colonel Oliver)
Fana Mokoena (general Augustin Bizimungu)
Hakeem Kae-Kazim (Georges Rutaganda)

Paul Rusesabagina, a manager in Hôtel des Mille Collines in Kigali, saves lives of over a 1000 people during 1994 Tutsi genocide in Rwanda.
Various Aircraft 1
The airport scenes were filmed at the Johannesburg Rand airport (ICAO: FAGM) located in Germiston, South Africa.
1.
2. Douglas C-118A Liftmaster, reg. 9Q-CYO, serial 45319.
3. Douglas C-47A Skytrain, reg. ZS-DRJ, serial 12026
4.
5.
6. Douglas DC-6, reg. 9Q-CGZ, serial 43573
7.

Various Aircraft 2
Rand tower visible behind.
1.
2.
3. Pitts S-2S, reg. ZS-UTB
5. De Havilland Canada DHC-1 Chipmunk, reg. ZS-COX, serial C1-0727.
6. DC-4, reg. ZS-AUA, serial 42934 (KLM "The Flying Dutchman" historical livery)
Behind the fence.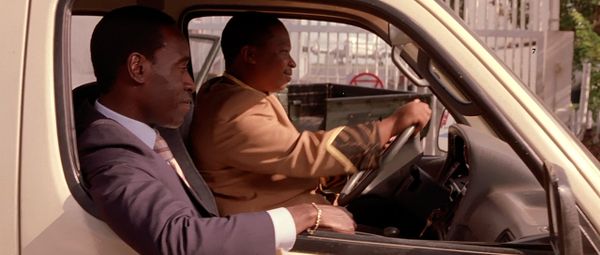 Back To:

See also